WORLD WHITE WEB
BFA Graduation Project
Website
2015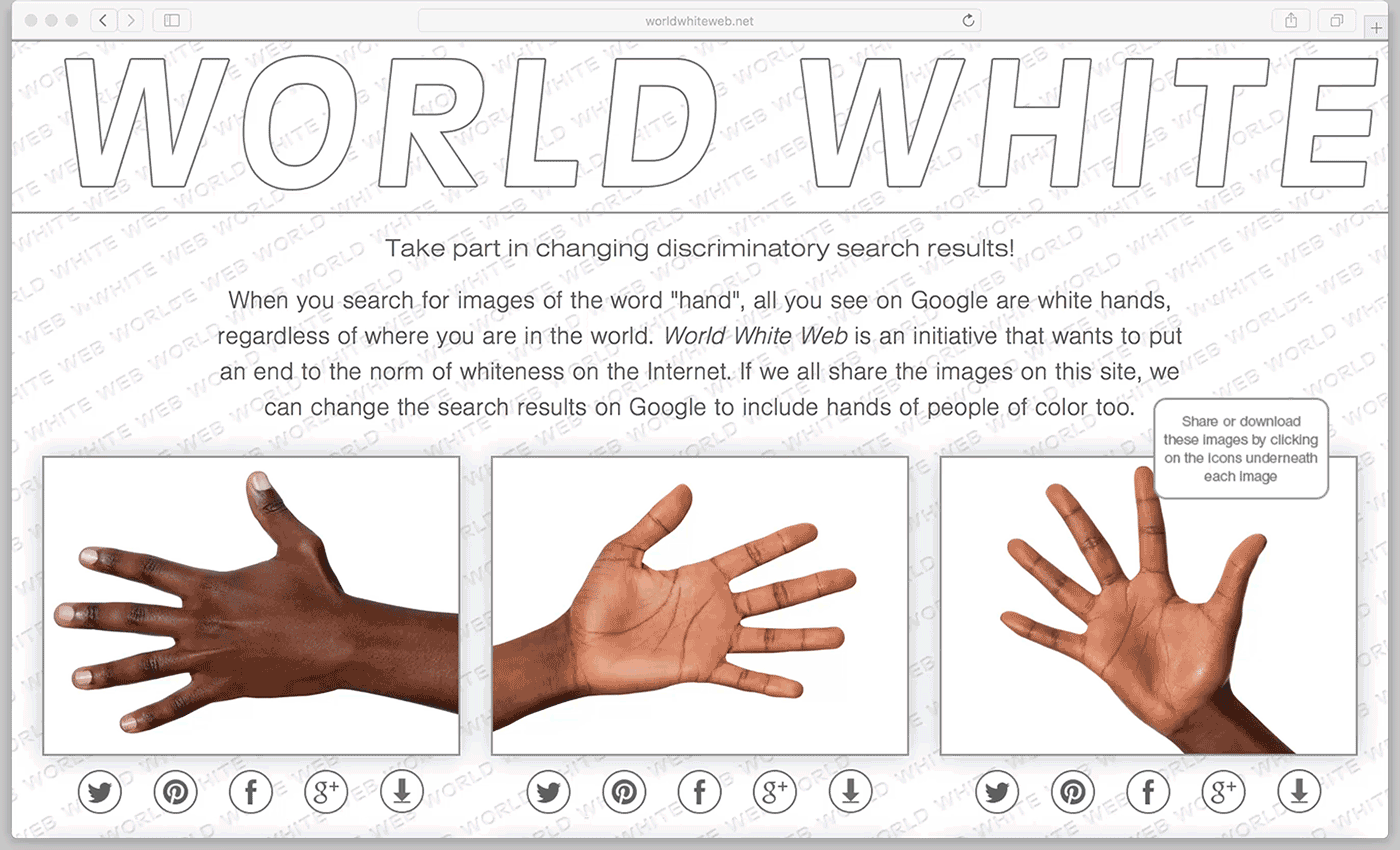 World White Web is an activist website that promotes equality in search results and raise awareness of racism in search engines. The campaign asks people to take part in sharing the images on the website to boost their Google rankings. This project was released in 2015 and by now four of the images are in the top search result for 'hand' on Google.

For more info about the project visit the selected press:
Al Jazeera,
BBC
,
BuzzFeed
,
The Independent
,
NY Daily News
,
Metro (USA),
The Next Web
,
Wired Germany
,
Nylon Magazine
,
Search Engine Watch
,
Aftonbladet (in Swedish).
www.worldwhiteweb.net